The East and Central African Journal of Pharmaceutical Sciences

View Journal | Current Issue | Register
Online Journal for the School of the Arts and Design, University of Nairobi
View Journal | Current Issue | Register
The African Journal of Business and Management
View Journal | Current Issue | Register
Mwangaza: The Journal of literature students Association, University of

NAIROBI
View Journal | Current Issue | Register
The Nairobi Journal of Literature
http://literature.uonbi.ac.ke/node/810
View Journal | Current Issue | Register
The KeHIA Informatics Journal (KIJ) is an open-access peer-reviewed journal for informatics, published by the Kenya Health Informatics Association (KeHIA).
View Journal | Current Issue | Register
African Development Finance Journal (ADFJ)
View Journal | Current Issue | Register
FACULTY OF VETERINARY MEDICINE, UNIVERSITY OF NAIROBI
View Journal | Current Issue | Register
Focus on all aspects of African women's studies both in the continent and in the diaspora. Promotes scholarship on African women in all spheres of life
View Journal | Current Issue | Register
The School of Built Environment runs a journal by the name Africa Habitat Review. The Journal started running in 2006 and we have produced 8 issues.
The school has been  printing this journal with Kijabe Printers.
View Journal | Current Issue | Register
View Journal | Current Issue | Register
The Operations Research Society of Eastern Africa (ORSEA)
View Journal | Current Issue | Register
A description about the journal
View Journal | Current Issue | Register
The Conference provides a forum for stakeholders in Veterinary sector to present their research findings, recent advances, products and knowledge in Animal Health and Production.
The theme of conference is:
"Enhancing Livelihoods through Improvement in Animal Health and Production in a Changing Environment"
View Journal | Current Issue | Register
African Journal of Oral Health Sciences - School of Dental Sciences

View Journal | Current Issue | Register
This biannual peer reviewed international journal, is a University of Nairobi scientific journal that is published under the aegis of the Department of Food Science Nutrition and Technology. Articles are submitted to the Executive Editor and then sent to reviewers whose opinion form the base on which they are accepted, rejected or returned to the author(s) for enhancement.
The harian journal is an International peer-reviewed, open access, online journal
covering all aspects of Nutrition, Dietetics, Food (science, processing and safety), and closely related disciplines. As part of University of Nairobi platform, the journal supports the scientific invention, innovation and progress in Food, Nutrition and related agriculture, food security, and consumer disciplines. It provides a forum for researchers, academics, practitioners and industrial workers to disseminate their findings.


Its purpose is to provide a platform for sharing highly scientific cutting edge research products, allow young scientists (students) to air their works and also reach out to make visible community knowledge and innovations. Engaging communities, hence inclusion of articles in Swahili, in contributing to the journal will cause a paradigm shift in perception of generation of knowledge as communities actively engage in producing, demanding and utilising research products and showcase their innovations.


The community outreach on a continuous plane demystifies scientific research and empower citizens as they increasingly recognise the need and
usefulness of research and understand their role in demanding for relevant
and utilization of research for their wellbeing hence actively participate in the utilization of research products. Young scientists will get a platform to publish abstracts from their research work hence enhance their visibility.
View Journal | Current Issue | Register
MEDICOM is an international peer-reviewed journal that publishes original contributions and reviews from all branches of Medicine and the Health Sciences.
View Journal | Current Issue | Register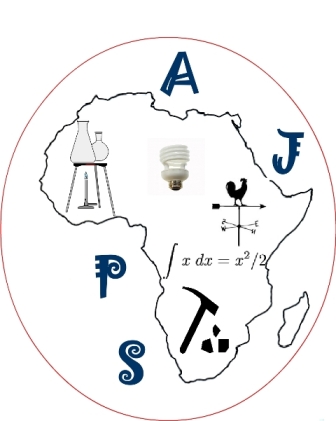 The journal is devoted to the publication of articles dealing with issues of Research and Development, and Technology and Innovation in addition to basic and applied sciences research. The scope of the journal would encompass disciplines within the Basic and Applied sciences namely; Chemistry, Meteorology, Geology, Physical Geography, Physics and Mathematics.
CLICK HERE to download the Africa Journal of Physical Sciences Template for Submission of Papers
View Journal | Current Issue | Register

The East African Medical Journal is intended for publication of papers on original work and reviews of all aspects of medicine. Communications bearing on clinical and basic research on problems relevant to East Africa and other African countries will receive special attention.
View Journal | Current Issue | Register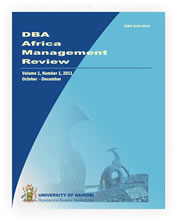 DBA Africa Management Review : is a quarterly publication of University of Nairobi, School of Business, Nairobi, Kenya.
It is a business and management journal in various Thematic areas
Strategic Management
Insurance and risk management
Marketing Management,
International Business
Supply Chain Management
Financial Management
Human resource Management
Production and Operations Management
Procurement Management
Entrepreneurship and Small Business
Public Management
View Journal | Current Issue | Register
The African Journal of Pharmacology and Therapeutics (AJPT) publishes original articles on all topics related to basic and applied pharmacology.
AJPT is an Open-Access, peer-reviewed journal committed to the unbiased, independent, critical assessment of all scholarly work - including the scientific process – submitted to it for publication. AJPT submits all submitted manuscripts for outside, independent review.
AJPT is published quarterly by the Kenya Society for Basic and Applied Pharmacology (KeSoBAP) and is available as an open access journal.
Description and Scope
AJPT welcomes original papers in experimental and clinical pharmacology, therapeutics, pharmacodynamics, pharmacokinetics and pharmacometrics.
AJPT accepts manuscripts dealing with pharmacogenomics, proteomics, bioinformatics, in silico pharmacology, molecular biology, pharmacoepidemiology, clinical trials, drug discovery and development, evaluation of novel and existing drugs using novel methodologies, and alternative therapies such as phytotherapeutics and ayurveda.
Publishing and Editorial Issues
AJPT publishes original research articles as well as expert reviews and opinions that give an informed perspective in pharmacology and therapeutics, including topics that have a bearing on research and practice in the socio-economic, policy and medico-legal context.
To guard against possible publication bias, the Editorial Board shall consider for publication any carefully done study of an important question relevant to readers, whether or not the results for the primary or any additional outcome are (statistically) significant.
AJPT accepts comments, questionsasdxx, or criticisms about published articles, as well as brief reports and commentary unrelated to previously published articles, and reserves the right to publish such correspondence.
View Journal | Current Issue | Register
African Journal of sociology
View Journal | Current Issue | Register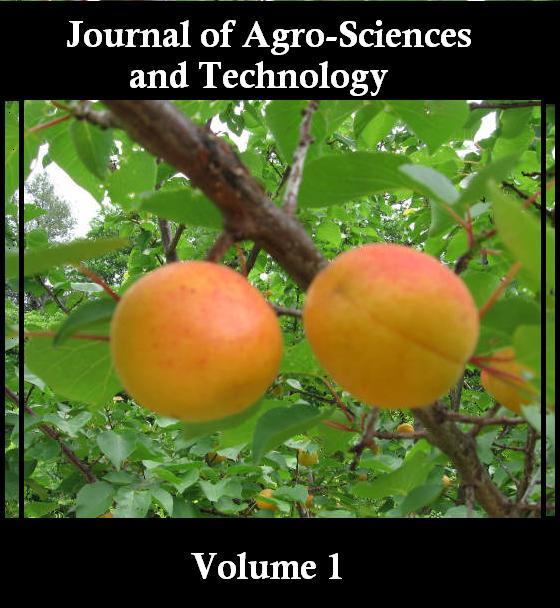 Journal of Agro Sciences and Technology is an Open Access e-Journal dedicated to aspects of research in Agricultural Sciences and Technology and has the following sub-themes (alphabetically):-
Agribusiness, Extension and Technology Transfer: Value links, marketing, trade, entrepreneurship, advances in extension approaches, paradigm shift in research and technology transfer.
Environment and Natural Resources Management: Land resources and their management, Water resources and their management, Biodiversity, Environment, Climate change and mitigation
Food and Nutritional Security: Crop/Animal/Food production, value addition, post-harvest, Nutrition, food safety and waste management.
Gender, Policy and Governance in Agriculture: Gender and policy issues in agriculture, research and development, Vision 2030, global partnership for development.
Sustainable Dryland Ecosystems and Societies: Dryland ecosystems and their management, Biodiversity, Restoration of degraded drylands, Livestock production, Livelihood impacts, Resilience, Climate change adaptation and mitigation.
View Journal | Current Issue | Register
Copyright © 2012. All Rights Reserved.
Site developed & maintained by ICTC, UoN